Vegas Golden Knights Dominate Game 4 at Home, Win 5-1, Series Now Even at 2-2
Image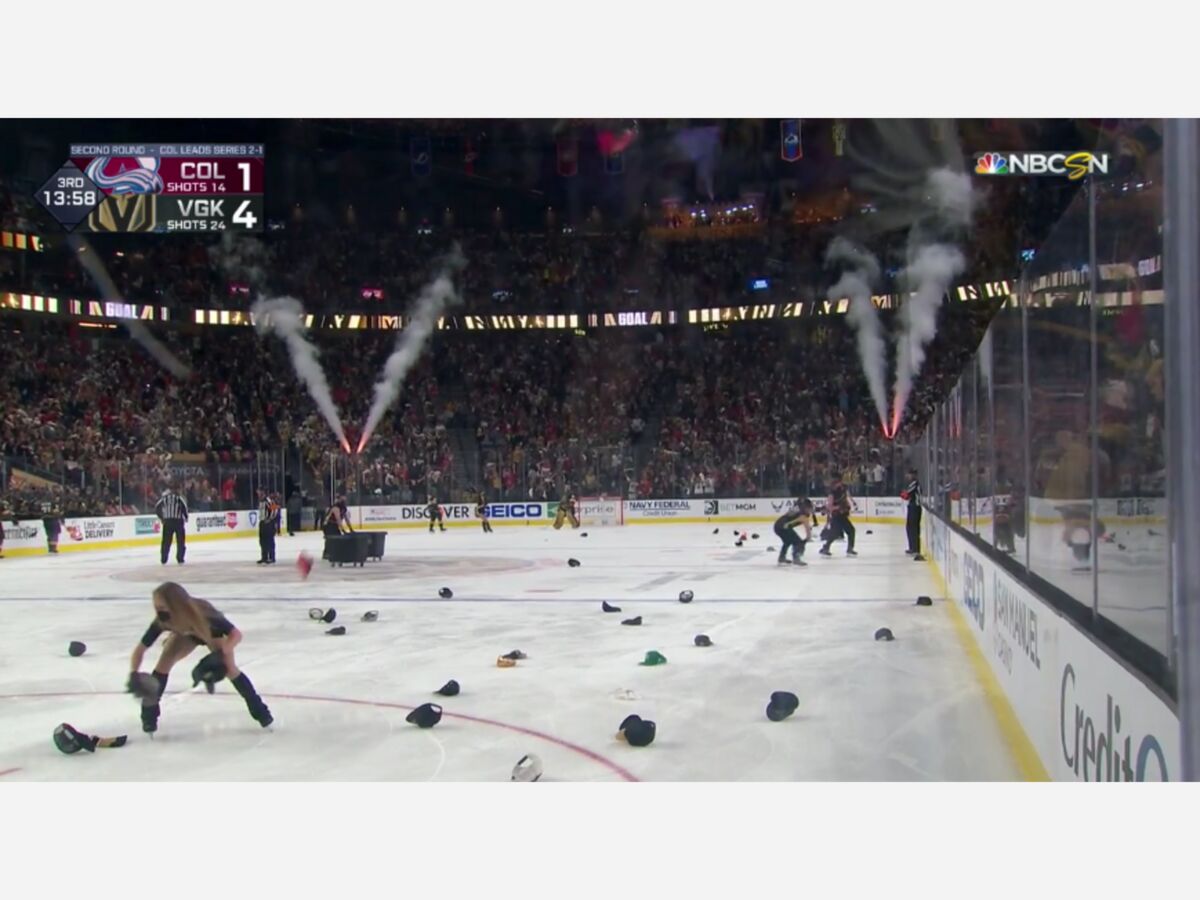 Behind a crucial hat trick 3 goal scoring performance by Center Jonathan Marchessault, the Vegas Golden Knights dominated the Colorado Avalanche in a 5-1 home win on Sunday night.  The VGK and Avalanche are now tied at 2 games each in the 2nd round of the Stanley Cup Playoffs.
The Avalanche started off the game strong, taking a 1-0 lead on a goal by Brandon Saad with less than two minutes gone in the game.  It would be the only goal of the game for Colorado.  Just over 5 minutes later, Marchessault netted his first goal of the game to tie it up.
The Golden Knights took the lead in the game just over a minute into the 2nd period on a great shot by VGK leading goal scorer, Max Pacioretty.  The VGK never looked back, as Marchessault logged the final two goals in his second career playoff hat trick game.  
It should be noted that the sold out home crowd at The Fortress in T-Mobile Arena, celebrated Marchessault's feat by throwing hundreds on hats on to the ice.  It was several minutes before VGK staff could gather all the hats off the ice into two overflowing bins and wheel them off the ice.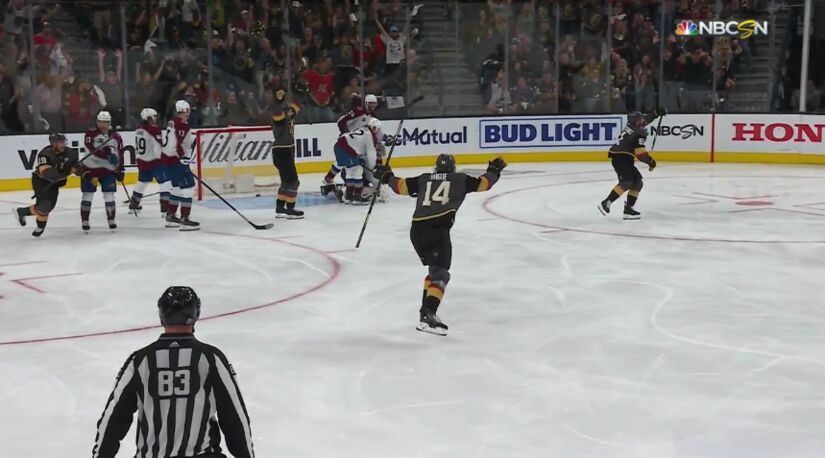 VGK Center Patrick Brown scored the Knights 5th goal with 6:47 left on clock in the 3rd period after an official review showed that the puck was allowed to cross the goal line by Avalanche goal tender Philipp Grubauer, who definitely had his worst game of the post season after playing extremely well for the first 3 games of this series.  
The Vegas Golden Knights now travel to Denver for Game 5 of the series on Tuesday night and will return home to defend home ice for Game 6 on Thursday evening.
#VGK #GoKnightsGo