Vegas Golden Knights Beat the Avalanche 3-2 in a Tough Game 3, Now Down 2 Games to 1
Image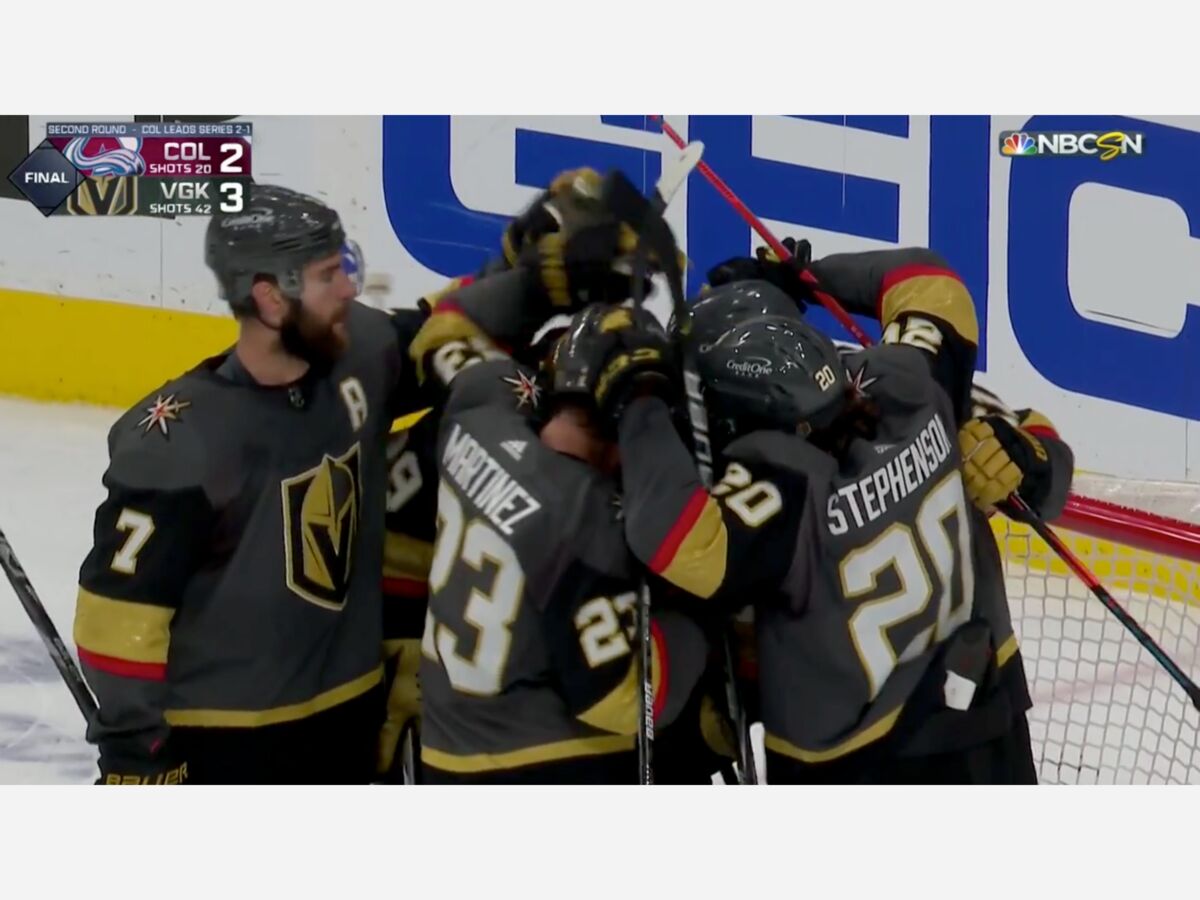 The Vegas Golden Knights started out with great hopes of coming back from a 2-0 game deficit at home in The Fortress at T-Mobile Arena before it's first sold out stadium of the year.  After a scoreless first period, the VGK took their first lead in the series on a nice goal by Center William Karlsson.  Less than 90 seconds later, the Avalanche answered with a goal of their own by Carl
Soderberg.
Going into the 3rd period, the energy from both teams was amazing, but at 4:56 in the period, Nicholas Roy was forced to take a penalty when the Avs' Kiefer Sherwood got between him and the goal.  That penalty lead to a Colorado power play and resulted in a goal by the high scoring Mikko Rattanen, leaving the VGK down 2-1 and looking bleak.
But all was not lost, the Golden Knights were able to to tie the game on a goal by Jonathan Marchessault at the 14:47 mark.  Just 45 seconds later the Vegas Golden Knights' leading goal scorer, Max Pacioretty scored the game winner with a deflection in front of the next.
The VGK were able to outlast a frenzied attack from the Avalanche for the rest of the match.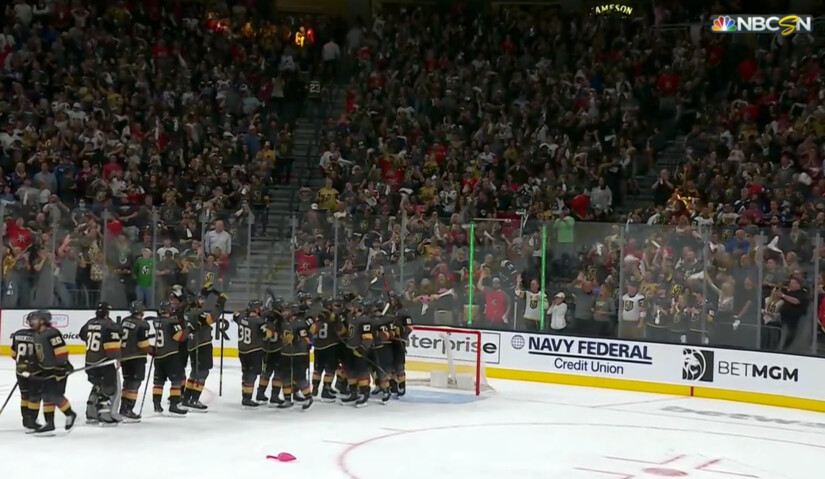 It's worth noting that the Golden Knights took 42 shots on goal during this game, while the Avalanche only managed 20.
The Vegas Golden Knights play the Colorado Avalanche at home again on Sunday hoping to tie the series.
#VGK #GoKnightsGo #ItsKnightTime