Las Vegas Selected for Federal Local Foods Program
Image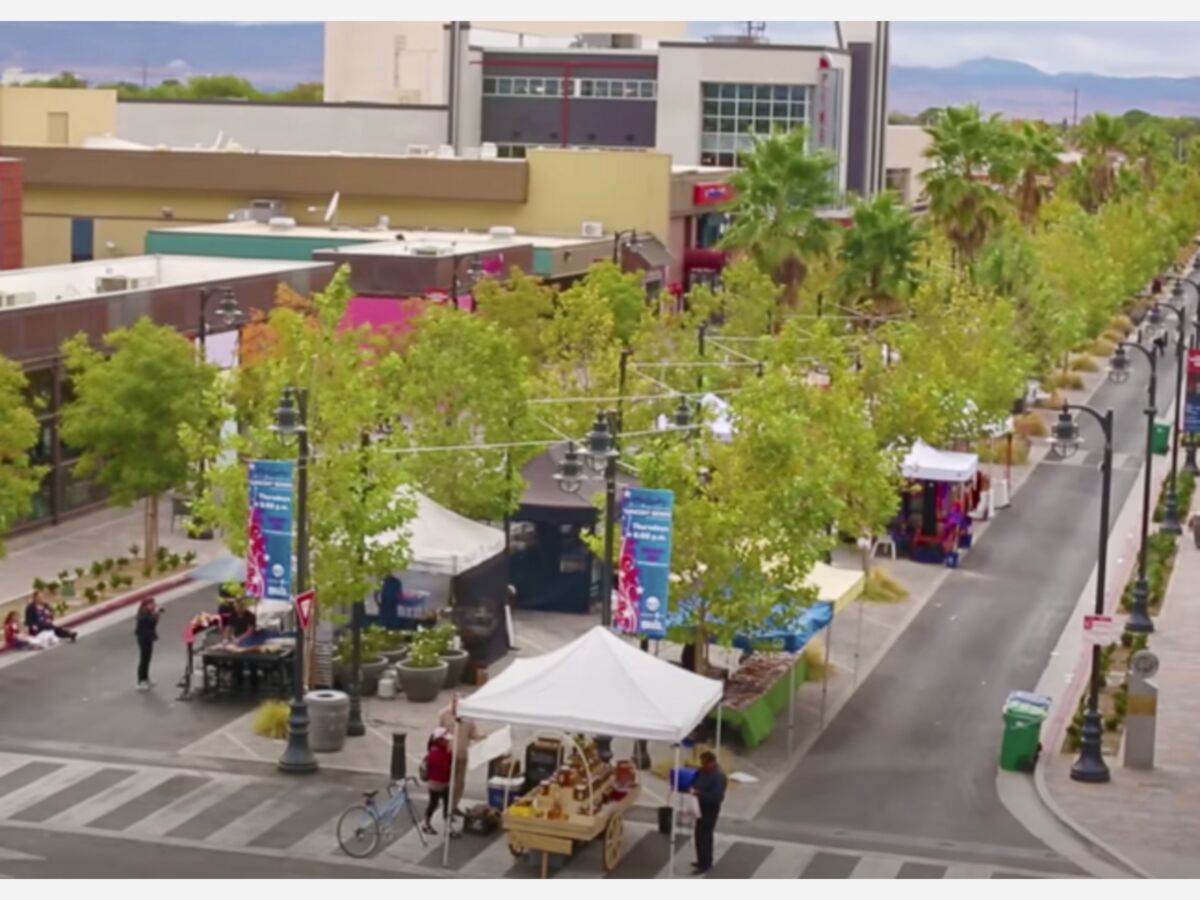 The city of Las Vegas has been selected as one of 13 communities to participate in Local Foods, Local Places (LFLP), a federal partnership program that supports community-led efforts to reinvest in existing neighborhoods, protect the environment and improve residents' health and quality of life through the development of the local food economy. Through LFLP, a team of agricultural, environmental, public health and regional economic development experts will work directly with the city of Las Vegas and other community leaders to create a plan for an urban agriculture park and co-op in the Historic Westside.
The Historic Westside Urban Agriculture Park and Co-Op is envisioned to create a new, local food source and distribution hub in the Historic Westside. The project would be located in James Gay Park, a 5-acre park on the east edge of the neighborhood, which anchors the Historic Westside's main street – Jackson Avenue. Local Foods, Local Places will focus on working with staff to develop a community-led, sustainable solution to food resiliency for the Historic Westside.
"Addressing food insecurity in the Historic Westside has long been a priority for the community," said Ward 5 Councilman Cedric Crear. "In the last few years, we have made significant strides in creating sustainable, local solutions around access to healthy food
— solutions that mean a long-time challenge can become a long-term opportunity for our residents. We celebrate our selection as a Local Food, Local Places community and recognize this opportunity to catalyze a resilient community food system in the Historic Westside."
This year, LFLP is sponsored jointly by the U.S. Environmental Protection Agency and the U.S. Department of Agriculture Agricultural Marketing Service, with multiple federal agencies planning to participate. The 13 LFLP communities selected in 2021 were chosen from among 97 applicants. Since its launch in 2014, LFLP has helped more than 120 communities across the country develop local food enterprises, such as farmers markets, community gardens and cooperative grocery stores, using a place-based approach that improves environmental, economic, and health outcomes in downtowns and neighborhoods. The program pays special attention to overcoming economic challenges, improving equity, and tackling climate change and other factors that can hinder revitalization efforts and residents' access to more affordable healthy food.
For more information about the Local Foods, Local Places program, visit: https://www.epa.gov/smartgrowth/local-foods-local-places.