Trap Wing Festival Las Vegas
Image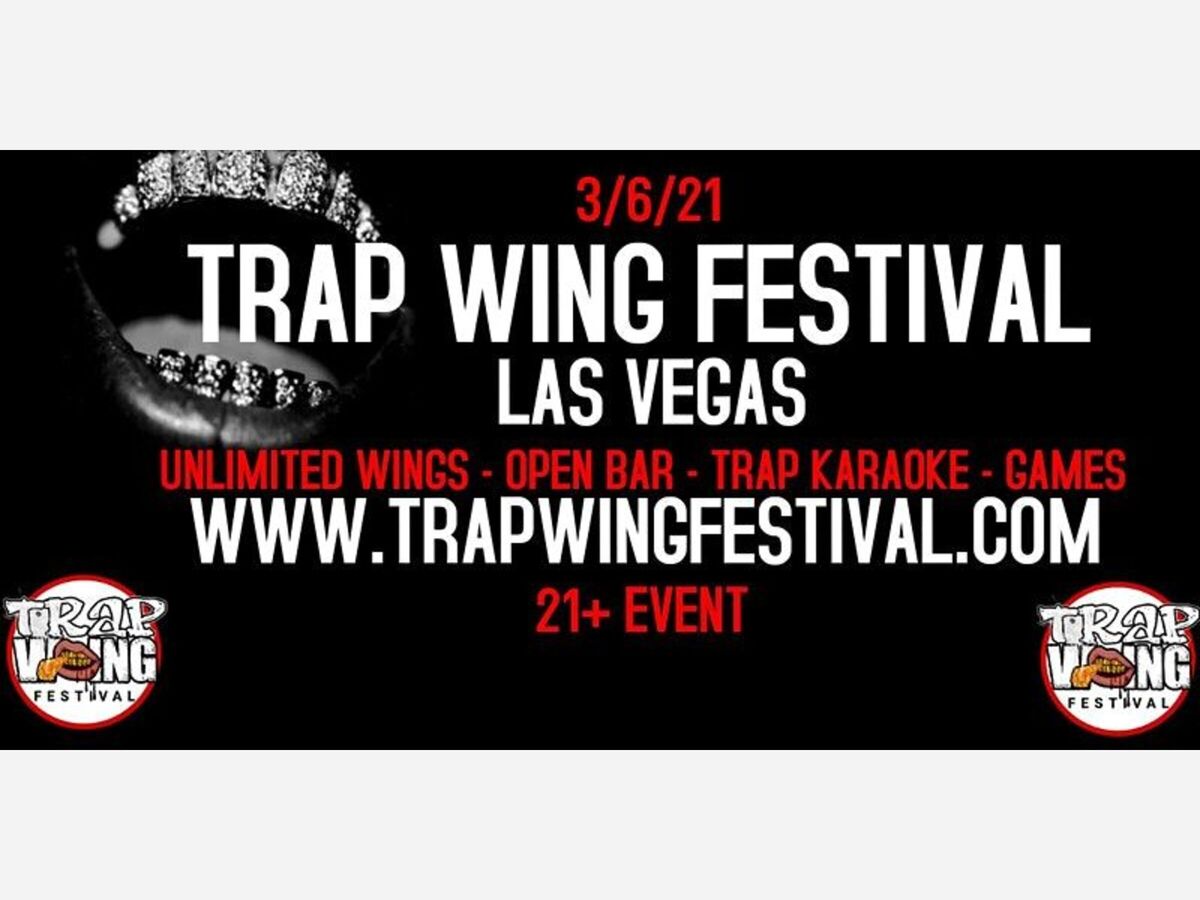 Trap Wing Festival Returns To The West Coast, But This Time In Vegas! New bigger location.
Buy direct on www.trapwingfestival.com and save money on the ticket price.
Wings, Open Bar, Trap Music & More. THE BAR IS WIDE OPEN. ALL WE ASK IS THAT YOU TIP THE BARTENDERS.
The event is pretty much a day party. We're bringing Atlanta to Las Vegas.
Date: 6/12/21
Time: 4pm-8pm
Location: 10 mins from Ceasers Palace. Will be sent out closer to the date
Vendors Welcome: Email TrapWingFestival@gmail.com for details.
We will be filming this event so come ready to eat wings, get drunk, throw ass, & live your Trap Rapper Dreams during Trap Karaoke.
Follow us on IG. We all from Atlanta so you know how we coming
Event Page: @TrapWingFestival
Food: @lit_ass_wings
Host: @Jiggajaic
DJ: @DJSpaceCampLive
Purchase Tickets From Our Website & Save On All The Fees: www.trapwingfestival.com
We'll see y'all in on June 12.
Las Vegas Event Center
3320 E. Flamingo Road, Suite 53
Las Vegas, NV 89121
United States